With school just around the corner I thought it would be fun to post my top 3 things I am loving right now to help me get a move on Organizing for the school year. With me going back to teaching this fall and my oldest starting Kindergarten as well, it will be a busy house this next year for SugarFoot Momma!
1) I just ordered this Teacher's Planner from Erin Condren...I just LOVE her stuff and she has such cool stuff for teachers and really anyone! If your looking for a gift for a teacher or a friend you should really check her out. With her current promo code I was able to save $10! (See bottom of post for code)
2) I know I will have to be way more organized at menu planning this next year...it's my weakest area. I could live off PB&J but my family sadly cannot! This awesome printable menu planner is free over at
The Project Girl. She has lots of other organizing printables as well.
3) I don't really have a number three this week but I do have a recipe I tried and would like to share .. Chicken Lettuce wraps from Good Life Eats...they were delicious. The only change I made was that I did not buy ground chicken I just cut up some fresh chicken tender size cuts super small after they were marinated, worked great! My kiddos loved them to :) Always a plus! Click here for recipe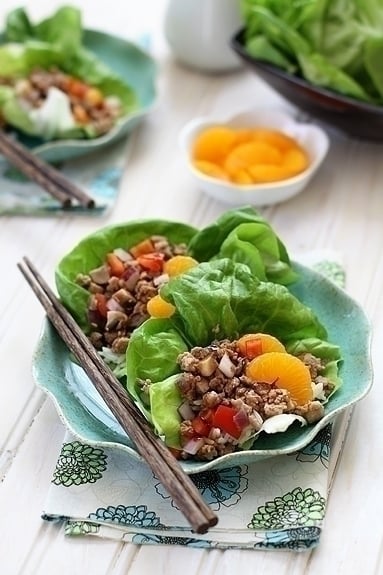 Hope everyone had a great week! Remember to PLEASE "like" us on facebook or become a follower if you dig SugarFoot! Still trying to reach that elusive 100 fans! Ohhh and a comment or two is nice as well..I always love hearing from you :)
{Promo code for Erin Condren: WELCOME10}